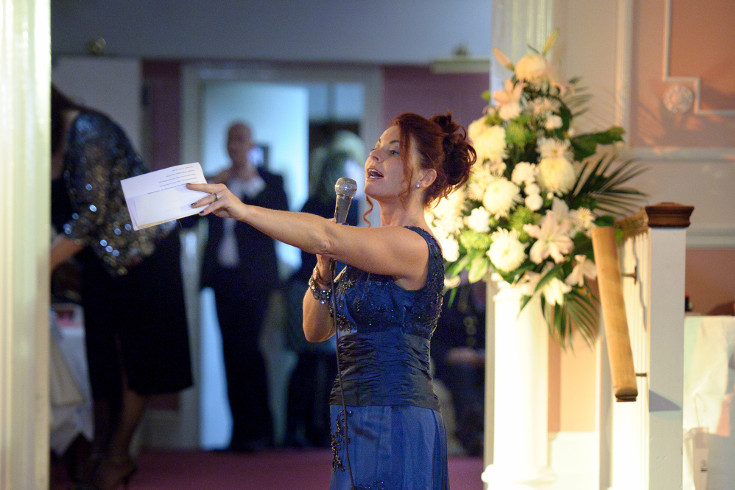 Frequently Asked Questions
What is a Toastmaster/ Master of Ceremonies?
Someone who is professionally trained, skilled in the art of people management and communications, who can stage manage and choreograph events. They keep an audience well informed and can bring them to order. Guests and speakers are introduced in an audible way. Time schedules are adhered to and decisions implemented. A key element of a Toastmaster is to absorb the pressure from organisers and guests. We also work closely with other professionals including photographers, cabaret acts, bands, guest speakers, the venue, catering managers and the media as required.
What's the difference between a Toastmaster/Master of Ceremonies and a Hotel Banqueting Manager?
A Toastmaster/Master of Ceremonies is employed by YOU to professionally manage the event for you. We wear the uniform of the English Toastmasters Association and this commands the respect of guests. A professional Toastmaster and Master of Ceremonies is skilled in the art of communications, develops a special rapport with audiences and helps to lift the spectacle of the event. However, a Banqueting manager is employed by the hotel to carry out a range of responsibilities including organising drinks, the kitchen and waiting staff. So this prevents them from dedicating their time solely for you because of their other responsibilities.
Is a toastmaster necessary for your event/occasion?
The task of a Toastmaster is to work on your behalf to ensure your special day runs in the way you have dreamt of. The careful planning between you and your Toastmaster before your event will ensure everything runs smoothly
Can't the venue manage the event without my services?
Yes it can – but to guarantee a professionally run event we would recommend a Toastmaster trained to make your day special.
Why do we wear red?
How can you resist a tradition that goes back to the 19th century? You may feel that a toastmaster wearing a ceremonial red tail coat and very shiny leather patent leather shoes and a smart white shirt and white bow tie will add a bit of splendour to your day.
How long will you stay at the event?
The length of time will vary, for example at a wedding the standard procedure is to greet the guests at the beginning of the reception until the wedding breakfast formalities are complete. However, we are happy to attend the ceremony to ensure everything runs smoothly from the outset of your special day. Further duties such as staying to the end of the evening to introduce the last dance would be agreed at the pre-event meeting.
What are Receiving lines and toasts?
A receiving line is recommended as a way of introducing the guests to dignitaries or the bride and groom. A professional Toastmaster and Master of Ceremonies, through their experience, knows how, when and in which order these should be announced.
There may be additional announcements to be made during the day. Will you make them?
As your Toastmaster we are working on your behalf and will be both sensitive and flexible to your needs throughout the day.
Why choose us? 
We have been trained to the highest standards by the English Toastmasters Association which provides you with the seal of quality service and professionalism. However, we feel that it is imperative that you are confident enough to allow us to work on your behalf. We would encourage you to contact us so we can discuss your special day. It is only then that you can you make your informed decision. Whatever your decision may we wish you all the best for the future.
What is the role of a Lady Toastmaster?
A lady Toastmaster covers exactly the same tasks as their male counterparts. However, it may be that the presence of a female may be more suitable to some clients needs depending on the occasion being planned.
When do I need to book?
It is extremely advisable and recommended that you book as soon as possible. As toastmasters provide a very skilled service, there is always a high demand for them.
How much will a toastmasters service cost?
The services of a trained toastmaster will vary depending on the duties required, occasion, size of event, location and time of year. Please do not hesitate to contact us for a no obligation quotation. You will be pleasantly surprised – we look forward to your call.