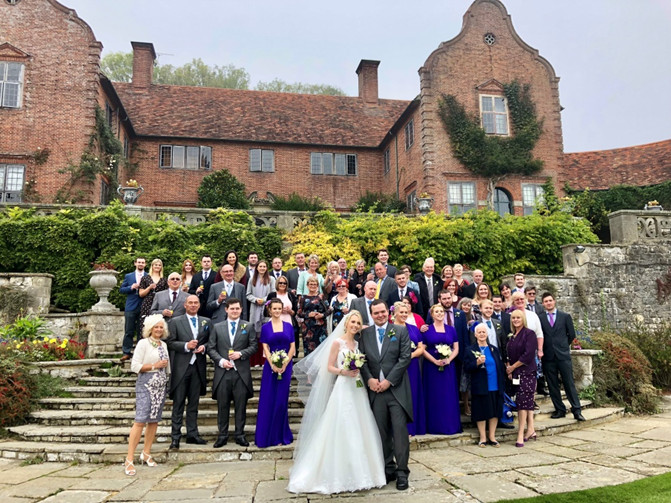 Dear Jonathan and Nikki,
Thank you for your email, we hope you are both well. I am sorry it has taken us so long to reply, we have been busy preparing for our new arrival, as baby Dixon is due in October!
Please see below our testimony regarding our wedding day on Saturday 6th of October 2018. I hope this is okay but please contact us if you require any adjustments or additional details.
"We had the pleasure of having Jonathan and Nikki as our toastmasters on our special wedding day at Port Lympne Mansion on Saturday 6th October 2018. Both Jonathan and Nikki were extremely professional but also approachable throughout the day and it made a huge and positive difference having them there. They went above and beyond to provide us with excellent service and we truly appreciate everything they did for us on the day. They helped relax us as they kept guests informed of the day's events and many guests from the day contacted us after the wedding with numerous compliments directed towards the pair! From helping to organise our guests for the group photos to standing out in the wind and rain to direct our guests onto the safari trucks, it was clear that nothing was too much for the pair. Thank you, Jonathan and Nikki, for being such a memorable and pleasant part of our day" – Mr and Mrs Dixon.
Thank you again,
Kind regards
Joanna and Tom Dixon Port Lympne Hotel & Reserve 6th October 2018