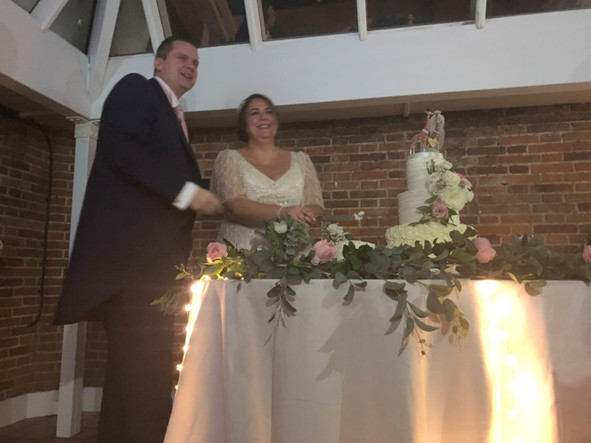 Claire & Richard
17th November 2018
Port Lympne Hotel & Reserve
Sorry it's taken so long.. wishing you both a fantastic 2019.
Originally we had not thought we would need toastmasters for our wedding as we didn't want a very formal affair, however Jonathan and Nikki were an absolute Godsend!
Nikki was the first person to come and see me on the morning of our wedding to make sure I had everything I needed and to ensure I knew what was going to happen before and during the ceremony. She had also gone to see the groom and ensured him and the wedding party were all ready - the suit co had forgot to include the handkerchiefs for the suit pockets, so Nikki worked her magic with napkins! From start to finish Nikki and Jonathan ensured we were all where we needed to be, that the wedding was running on time, that guests were looked after and that myself and the groom were ok. Their style is relaxed, friendly and very professional and I have to say they ensured our day went smoothly and to plan! I don't think the day would have gone so well without them! They are fantastic!
A huge thank you to both of them ....
Claire, Bride 17th November 2018