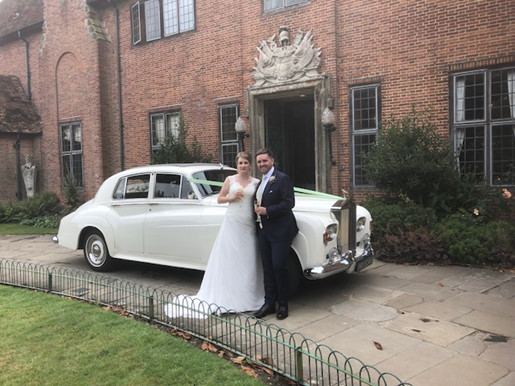 We got married on the 3rd August 2019 and initially we were unsure we wanted toastmasters but we can't express how pleased we were that we did and also how lucky we were to have Nikki and Jonathan.
They looked after us incredibly well throughout the duration of the entire day, ensuring that we were enjoying our special day and not fretting about the logistics, as we were confident that they had it covered. They made sure that we both always had food and drink; in particular a special plate of canapés, preventing us from missing out on the food we chose as we were greeting our guests. Plus it was safe to say that our glasses were never empty all day - Rachel blames Nikki for her hangover!
Nothing was too much for them as they were both incredibly conscientious. They ensured that the wedding party was suitably attired, from attaching the buttonholes to helping Rachel with her dress. When several of our guests were covered in fluff from blankets that were used during the evening safari, they rushed off to find a lint roller. It was those small touches that really meant a lot and showed how much they cared for everyone there.
Our guests have mentioned to us on so many occasions how helpful Nikki and Jonathan were in helping them check in for their on-site accommodation and sorting out their bags.
It was also mentioned to us that they must be magic as they directed our guests to Port Lympne from the church, our guests left before them and then Nikki and Jonathan were already at Port Lympne ready to greet them. This meant that the close wedding party could remain at the church for our photos without worrying that our guests would be unattended at the reception venue – they were always in safe hands.
When it came to our special day, we had some very tight timings that we knew we would be worried about and thought that we would have to push everyone along, but Jonathan and Nikki took all of our stress away by ensuring they were in constant dialogue with us even before the wedding day. This allowed us to concentrate on spending the time with our friends and family rather than worrying about how long we had until the next celebration.
They were nothing but professional, friendly and highly skilled and our incredible memories of the day couldn't have been made without everything they did for us. We couldn't be more grateful and would highly recommend them to anyone getting married.
Rachel & Joel Wright
Port Lympne Hotel & Reserve 3rd August 2019